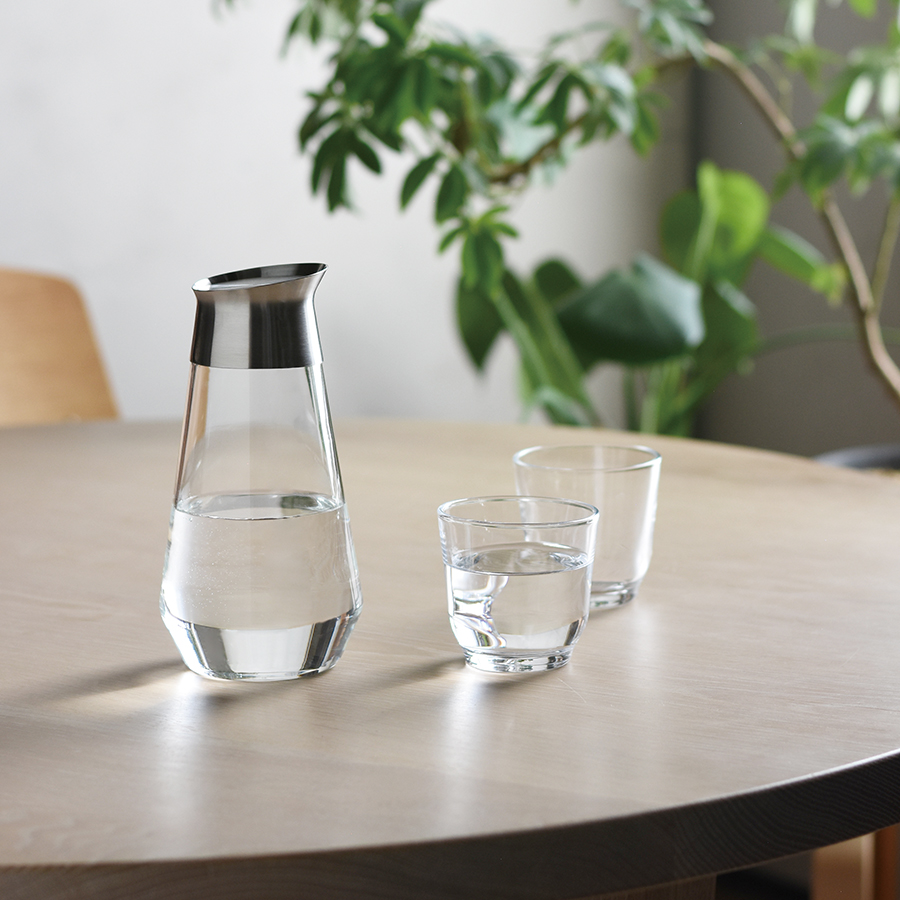 LUCE glass bottle 750ml
SKU: 29553
€0.00
per unit
sold in sets of 1
Combining stainless steel and glass, LUCE is a carafe with an elegant presence. The lid does not need to be opened and closed each time for pouring. It also keeps dust out and is drip-free. The lid opens automatically when tipped, allowing smooth drip-free pouring. It also helps to keep dust out of the carafe.
SPECIFICATIONS
φ100 x H175 mm / 750 ml
Approx. 260g
DETAILS
Heat-resistant glass | Maximum temperature differential: 120℃/248℉ | Microwave and dishwasher safe | Made in China

Use only for its intended purposes. Do not use on a direct fire. Do not overheat in the microwave or heat without water. Wash with care. Do not use abrasive cleansers or steel wool. Sudden temperature change may break or shatter the product. While the glass is hot, do not pour cold liquids into it and do not place it on a wet cloth or in a wet sink. Product shape and capacity vary in each item due to the nature of the manufacturing process.