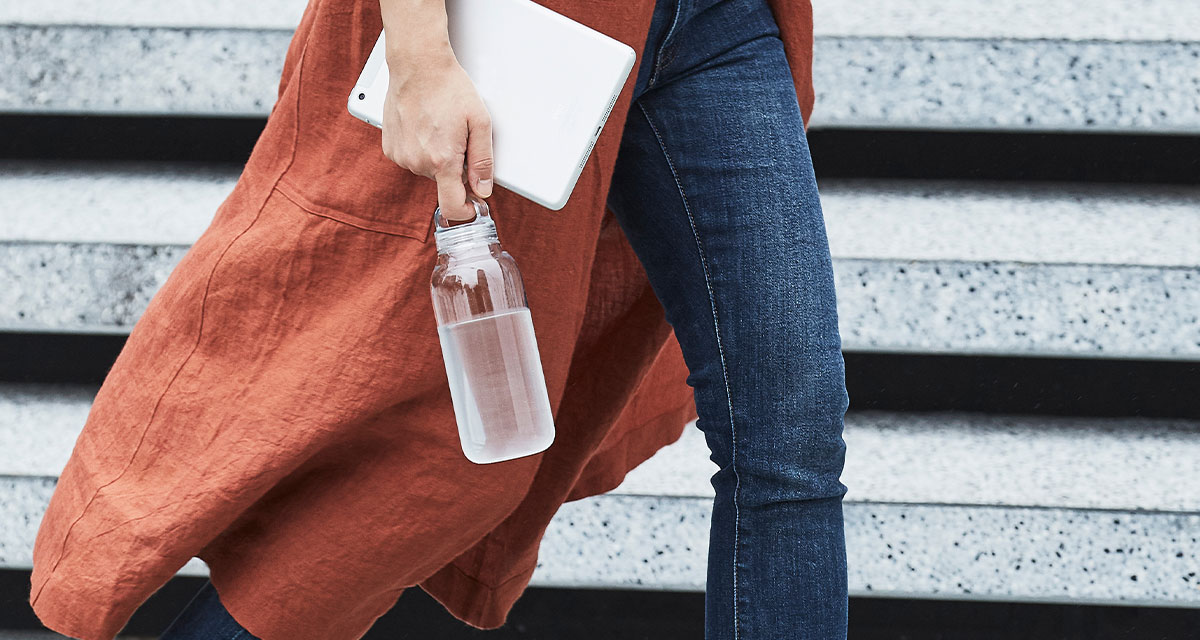 WATER BOTTLE
Lightweight and compact WATER BOTTLE lets you hydrate effortlessly. Made of high quality transparent copolyester, it is durable and scratch resistant. The lid opens with a single twist and has a handle that is comfortable to hold, making it convenient to carry around. The bottle's beautiful form and transparency stands out when you put water inside.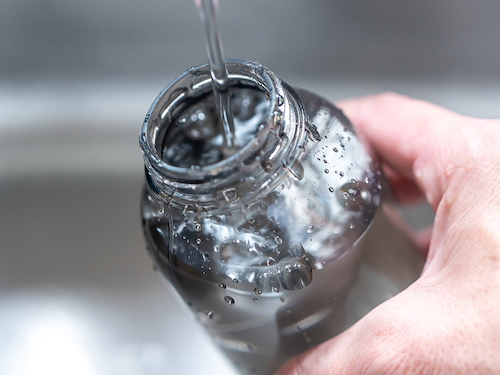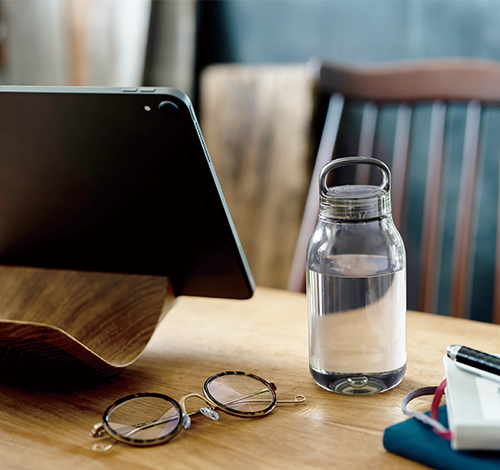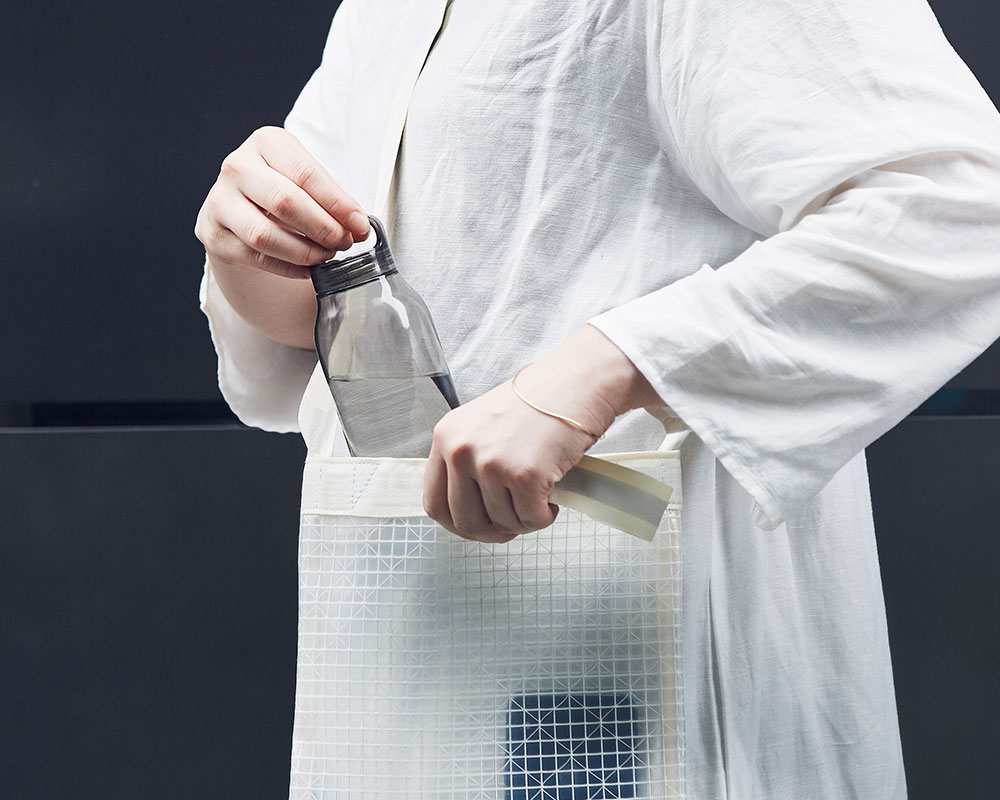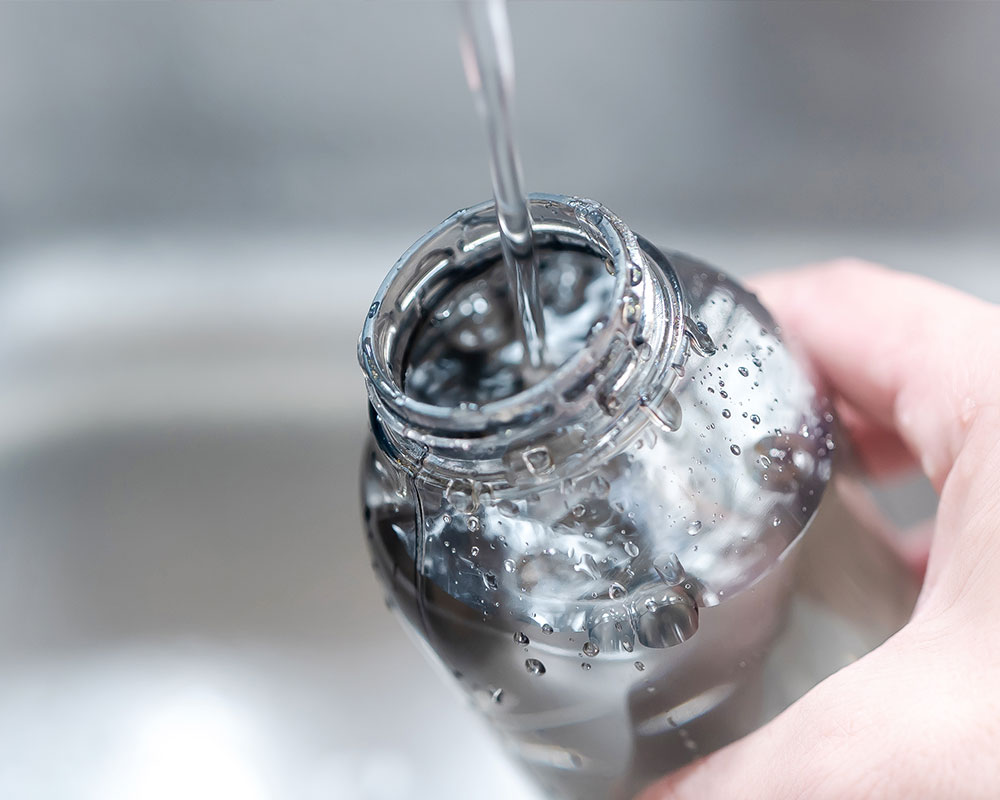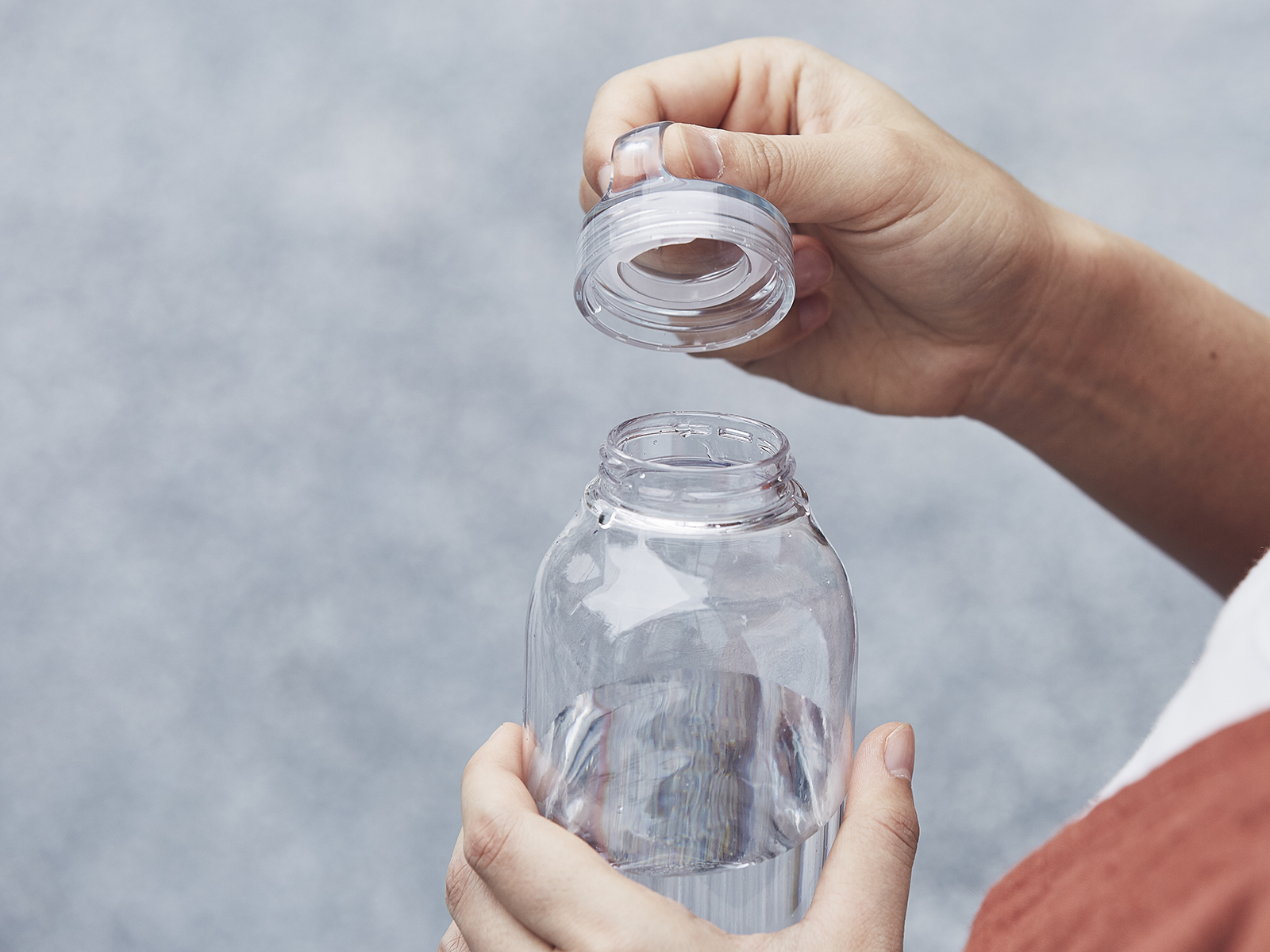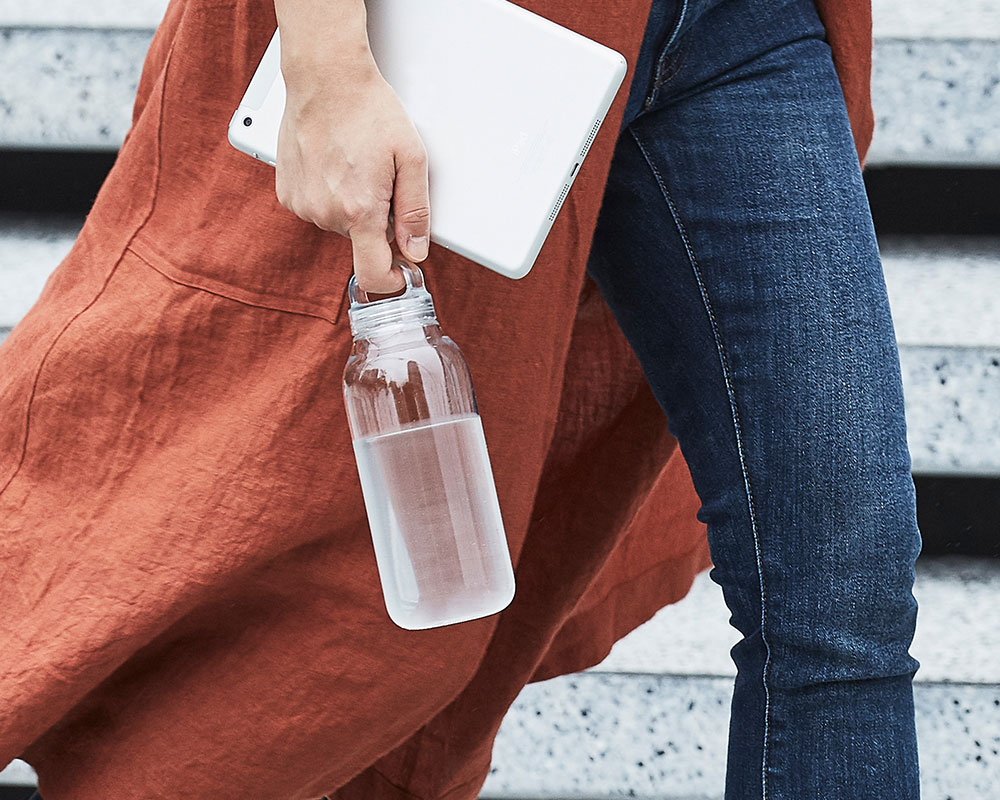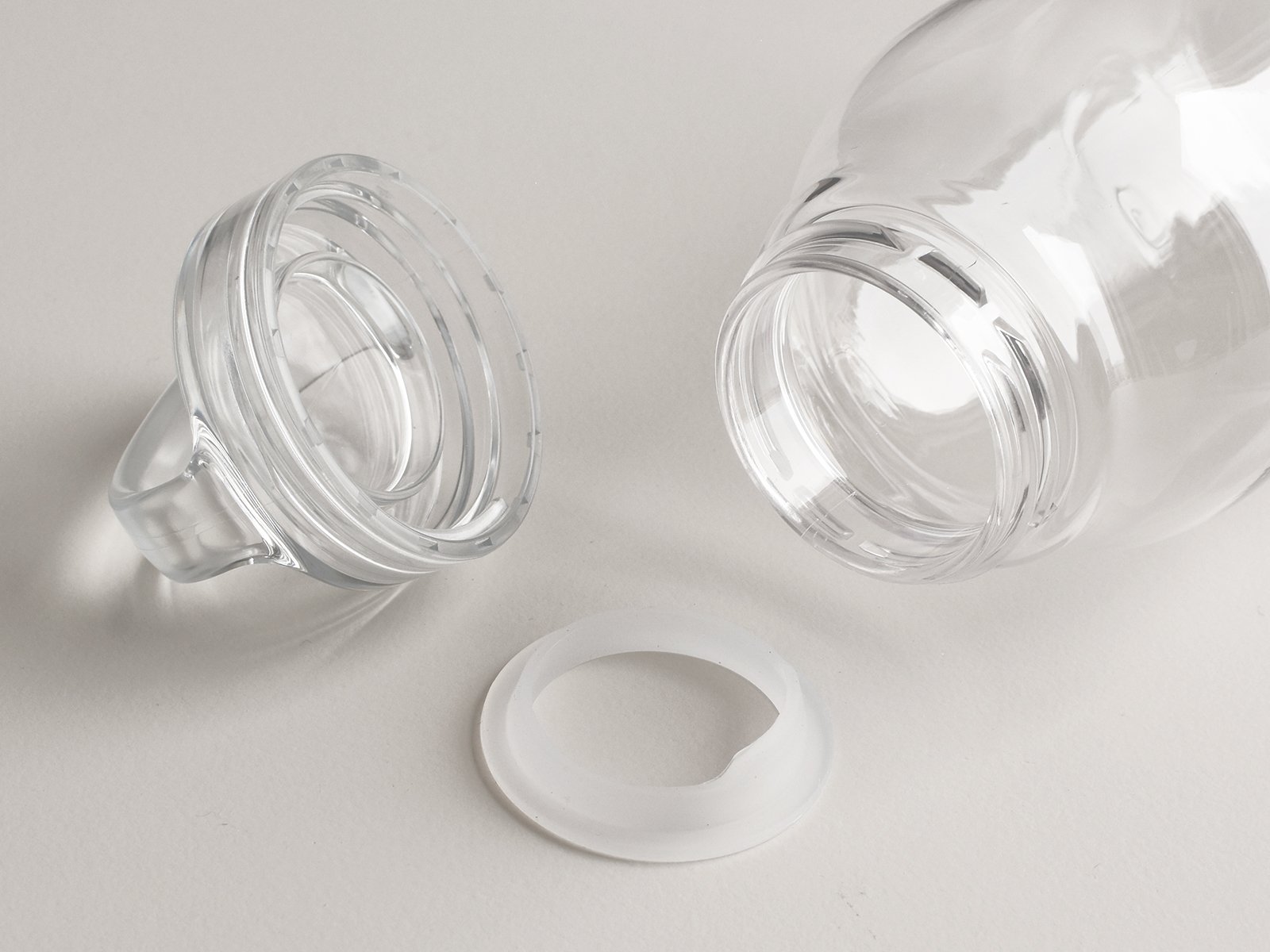 Portable design
Lightweight and compact. While highly transparent like glass, the copolyester material is durable, scratch resistant, and suited for daily use.
Practical size spout
The spout is just the right size for drinking comfortably. It is also designed for easy refilling and washing.
Easy open lid
The lid opens with a single twist so you can drink smoothly and without hassle.
Handle for easy carrying
The comfortably fitting handle is perfect for carrying the bottle around.
Removable parts
Silicone parts are easy to remove and wash. Rounded inner bottom surface prevents residues from accumulating.