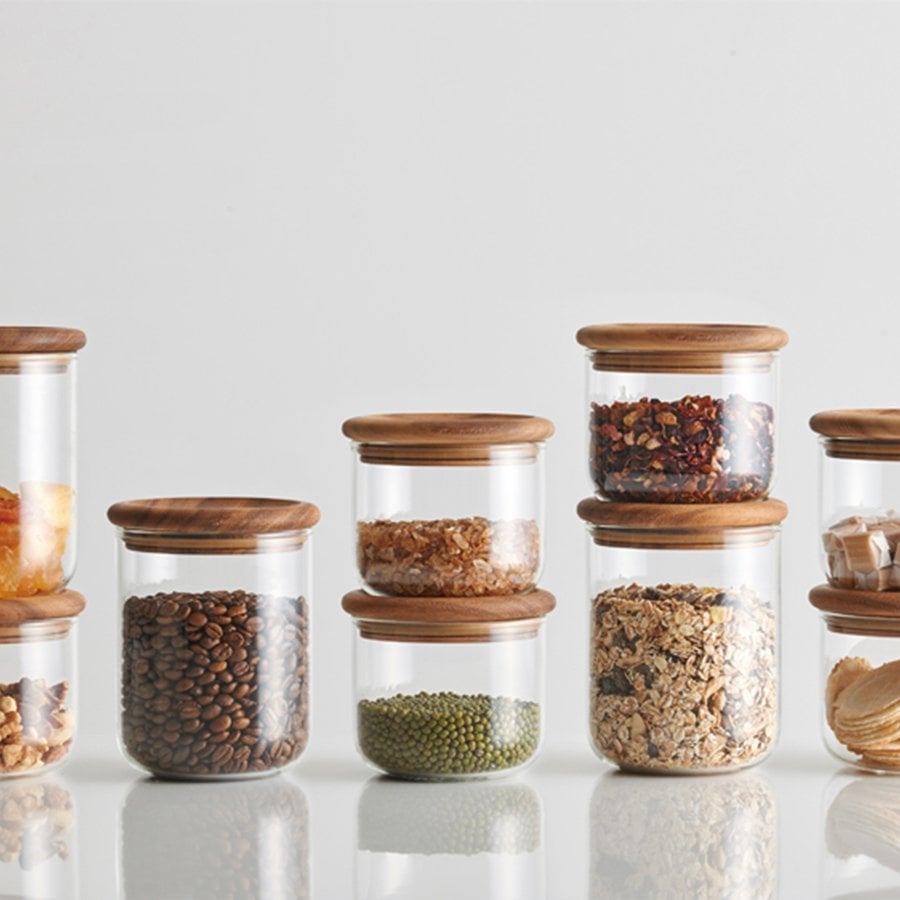 open
PRODUCT DETAIL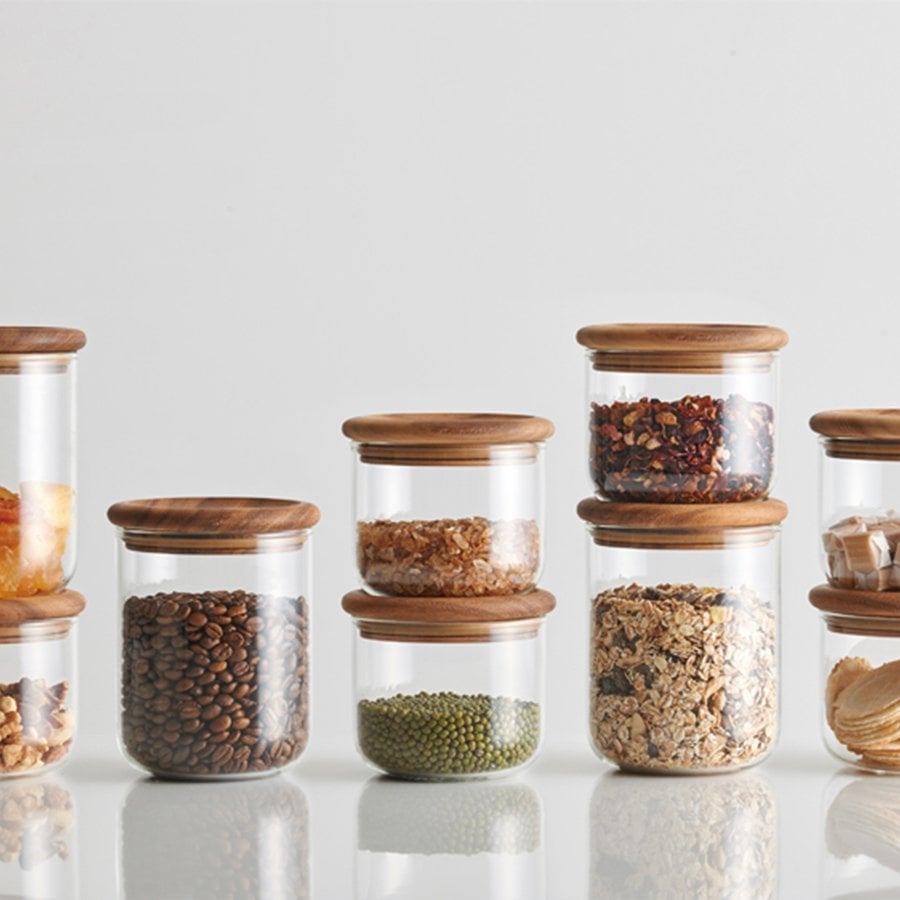 BAUM NEU canister 450ml
SKU: 28560
€29.50
per unit
sold in sets of 1
BAUM is a heat-resistant glass canister with a wooden lid made of acacia. The gently curving form is comfortable to hold, and the lid is designed so that canisters stack stably. It comes with a silicone ring for tight sealing and is ideal for storing dried foods.
SPECIFICATIONS
φ110 x H95 mm / 450 ml
Approx. 270g
DETAILS
[Body] Heat-resistant glass | Maximum temperature differential: 120℃/248℉ | Microwave and dishwasher safe | Made in China

Use only for its intended purposes. Do not overheat in the microwave or heat without water. Wash with care. Do not use abrasive cleansers or steel wool. Sudden temperature change may break or shatter the product. While the glass is hot, do not pour cold liquids into it and do not place it on a wet cloth or a wet surface. Product size and shape varies in each item due to manufacturing process.

[Lid] Natural wood (acacia, oil finish) | Made in Thailand | Do not use in a microwave or dishwasher. Color and grain of natural wood varies in each item. Do not place near open flames. Do not soak in water. Avoid direct sunlight, dry well after use and store in a dry place. Do not hold by the lid when carrying, as the container might fall and break. Keep it horizontally as the container is not completely sealed. Push the lid against one side and lift to open it smoothly.

[Sealing] Silicone | Upper temperature tolerance: 100℃/212℉ | Dishwasher safe | Made in China

Attach the silicone ring to the lid. The silicone ring may become stained with the odor or color of some food.
PRODUCT DETAIL